About Paula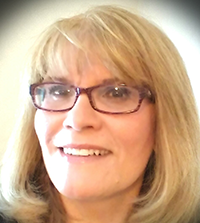 As a Licensed Professional Clinical Counselor, Paula was intensively trained in Dialectical Behavioral Therapy (DBT), is experienced with EMDR and Therapeutic Mindfulness, motivational interviewing, management of emotional, lifestyle and chronic medical conditions, personality disorders, crisis intervention, suicide prevention, behavioral applications, substance abuse, PTSD and trauma. Paula is a published author and editor of newsletter articles, CEU materials, and training manuals. Paula has also completed Level I Gottman training for helping couples with conflict and communication.
Paula has written several Continuing Education Courses, and was editor and contributor to The Companion, a quarterly newsletter for The Alzheimer's Family Organization of central Florida. She compiled and contributed to a DBT Skills module on Self-Validation and Skills in Self-Compassion.
Paula received her Master's Degree from the University of South Florida in 2001. Paula founded Tampa Bay DBT Counselors, a practice that is still in existence and serving the Tampa Bay area with DBT. Since moving to Ohio, Paula has established a private practice in Delaware, Ohio.