About Paula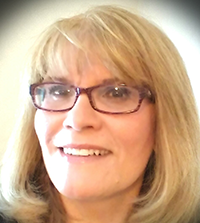 Paula Hofmann, LPCC is a Licensed Professional Clinical Counselor, Paula was intensively trained in Dialectical Behavioral Therapy, EMDR, suicide prevention, treatment of PTSD and trauma. Paula has also completed Level I Gottman training for helping couples with conflict and communication. In addition she has helped many people overcome anxiety and depression.

Paula is a published author and editor of newsletter articles, CEU materials, and training manuals. Paula has written several Continuing Education Courses, and was editor and contributor to The Companion, a quarterly newsletter for The Alzheimer's Family Organization of central Florida. She compiled and contributed to a DBT Skills module on Self-Validation and Skills in Self-Compassion.

Paula received her Master's Degree from the University of South Florida in 2001. Paula founded Tampa Bay DBT Counselors, a practice that is still in existence and serving the Tampa Bay area with DBT. Since moving to Ohio, Paula has established a private practice in Delaware, Ohio.